In this guide, we'll navigate the process of making partial payments on invoices, emphasizing the flexibility it offers in settling outstanding balances.
To activate this feature, contact your designated Customer Success Manager (CSM). For any technical concerns related to this feature, please submit a request to our support team.
Important Considerations:
To enable partial payments through our integration, the remaining invoice balance needs to be over 1 USD. If the balance is below this amount, an error message will be prompted: Payment Remaining Amount Must Be At Least 1 USD.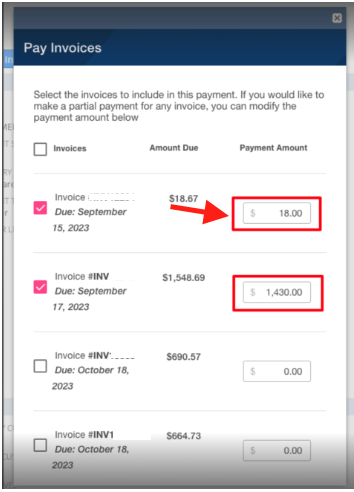 Making Partial Payments on an Invoice
1. Navigate to the desired invoice for payment and click Pay with Paystand.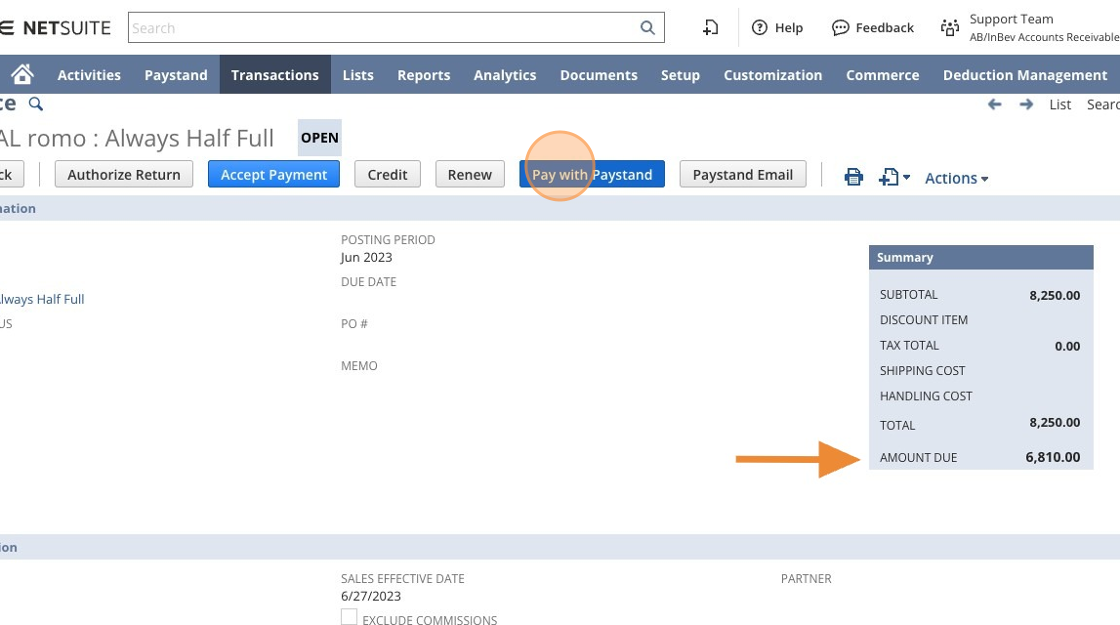 2. Click the Subtotal field.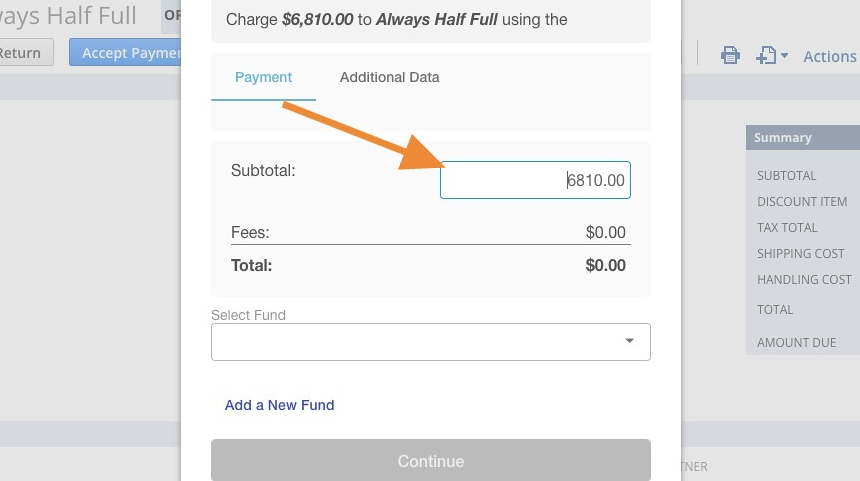 3. Adjust the Subtotal amount for partial payments.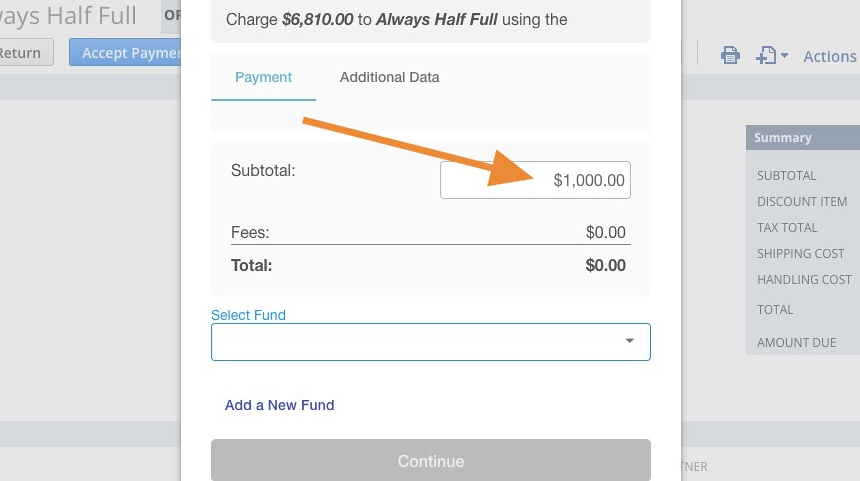 4. Choose the desired fund for processing the payment.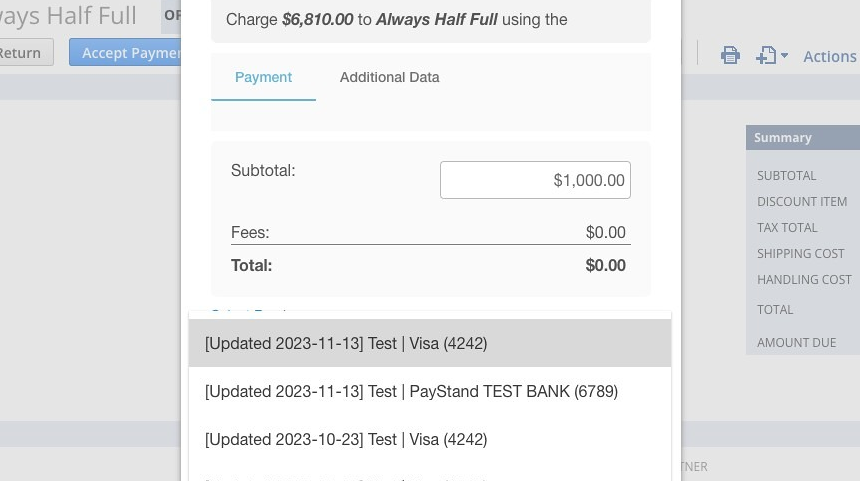 5. Click Continue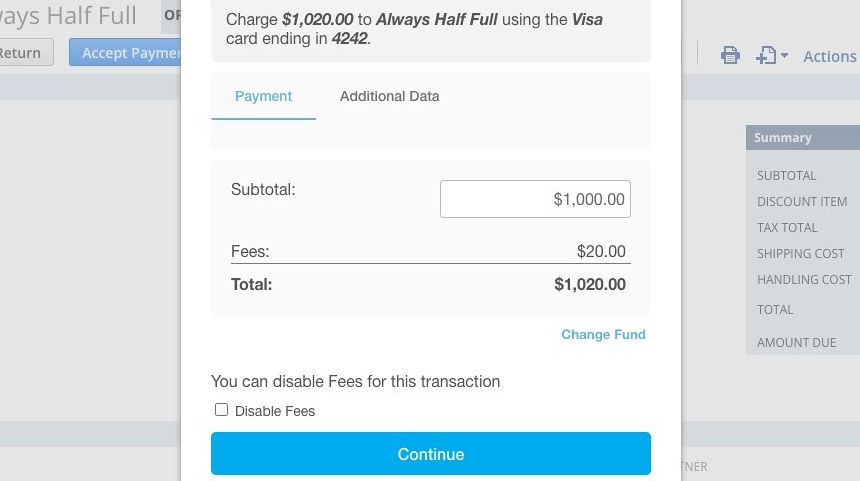 6. Click Create Payment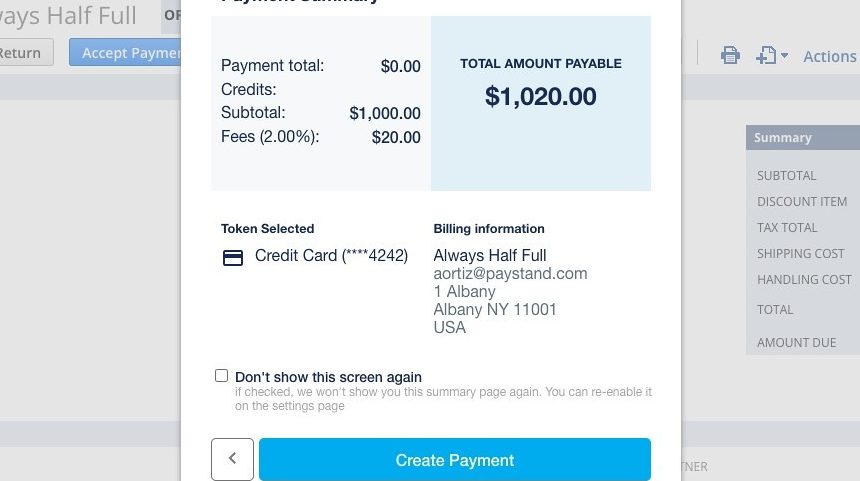 7. Upon successful payment processing, a confirmation will be received.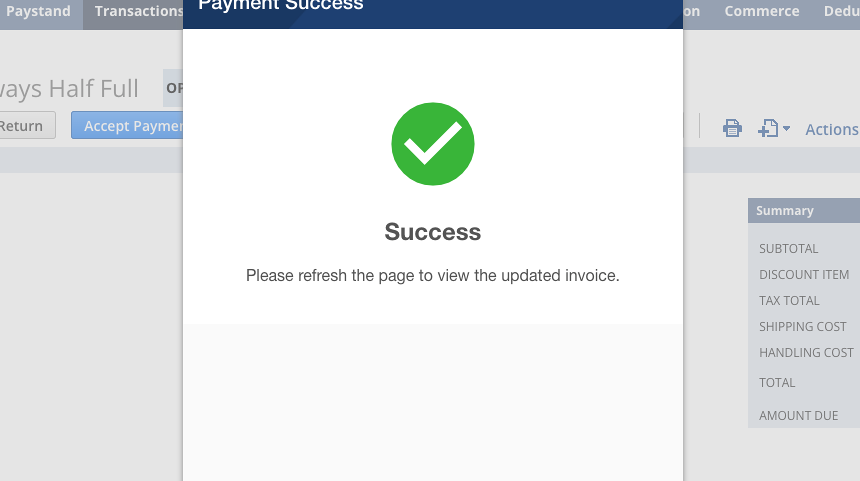 8. Upon processing the payment, the partial payment will be allocated to the invoice, updating the amount due.
A payment record will be created for the partial amount.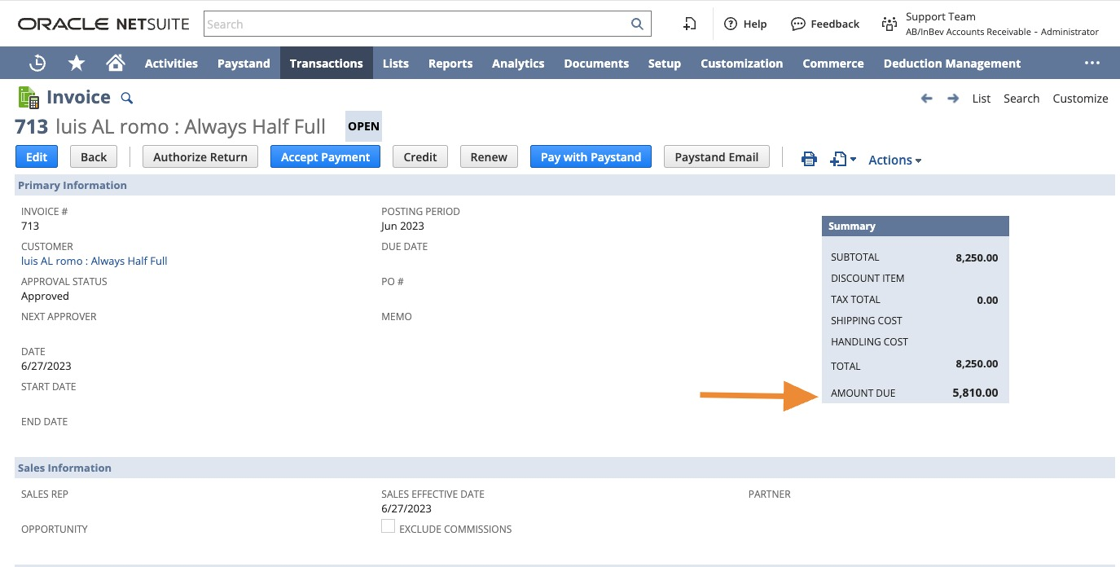 Additional Resources