An ACH Chargeback is a payment made with ACH that was not authorized and/or returned for different reasons.
A chargeback is also considered a Dispute for ACH payments.
Chargeback Reasons
Insufficient funds
The account is closed
No Account/Unable to Locate Account (The account number entered is incorrect.)

Non-Transaction Account (Bank accounts that are not payment accounts.)

Corporate Customer Advises Not Authorized (The payer and the bank institution have declined the authorization for this transaction)

Payment Stopped
How do Chargebacks work?
You will receive an email notification when there is a new chargeback or dispute: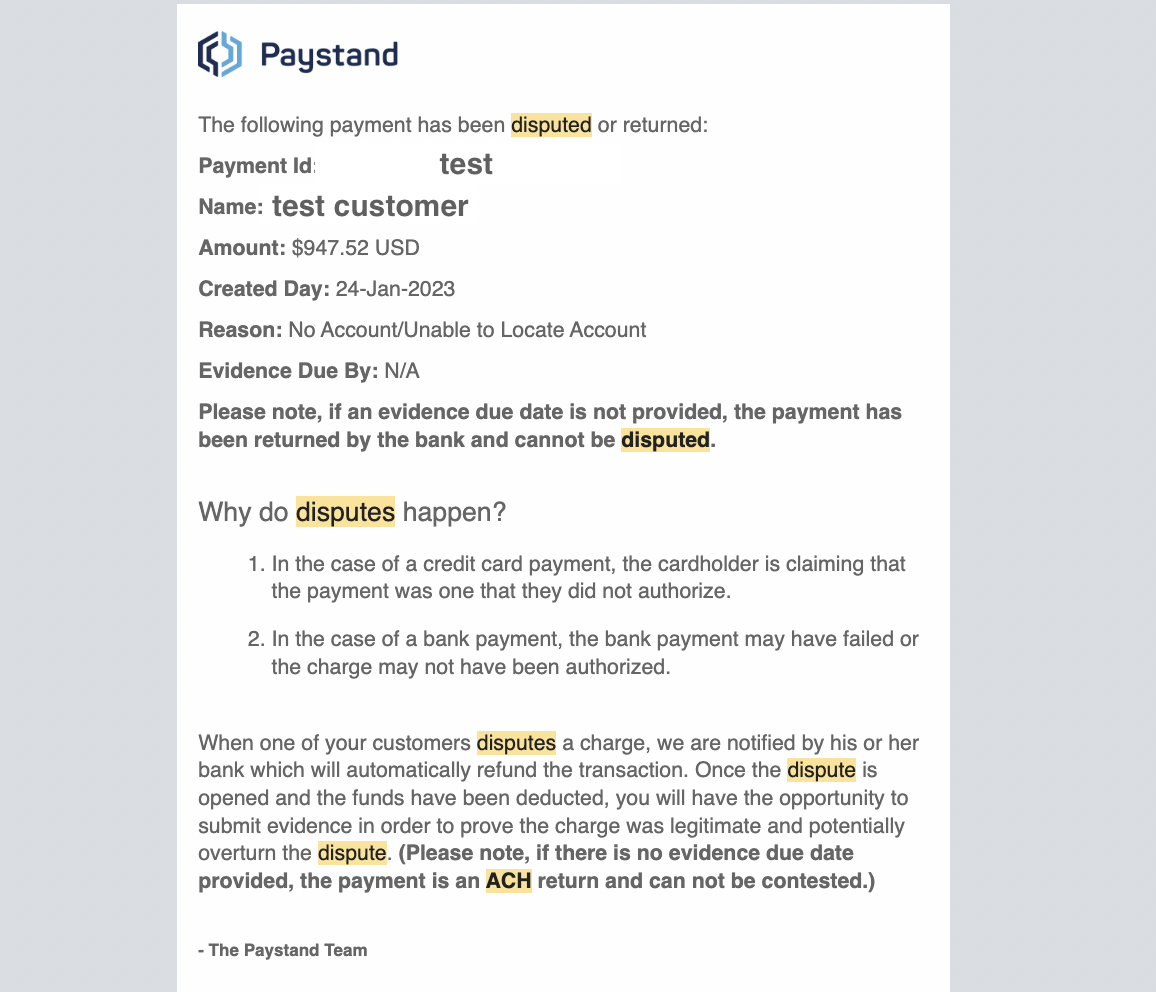 All ACH Chargebacks are final, and there is no process to appeal. If a payer has an ACH chargeback, you must work with them directly to resolve the situation.
You can check your chargebacks by going to the Paystand Dashboard.
1. Click Transactions > Disputes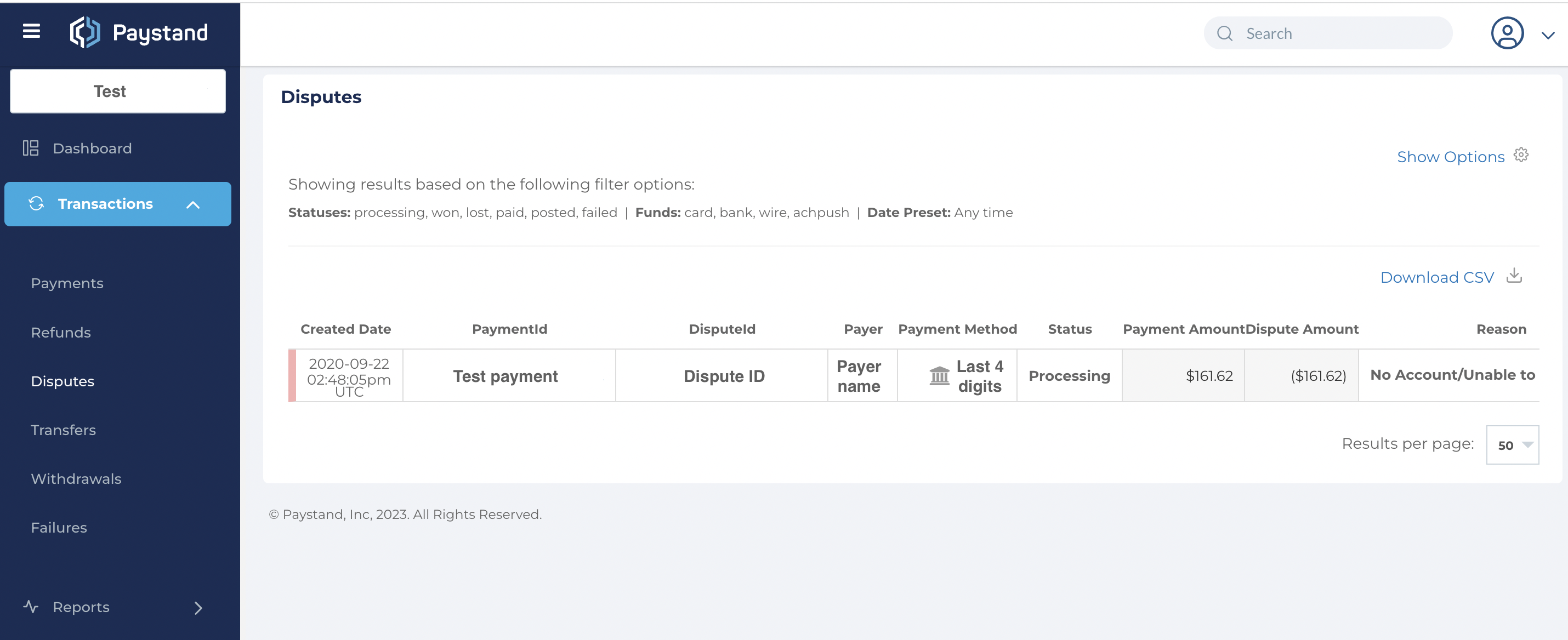 Chargeback Fee
A USD 35.00 fee will be charged for every dispute or chargeback, regardless of the status of the dispute.
Additional Resources