A credit memo is a transaction that decreases the amount a customer owes you. You can use a credit memo to reverse a charge you billed to a payer. If a payer receives a credit memo after having paid an invoice, this memo can be applied to any of the payer's open or future invoices.
In order to enable Credit Memos, you need to have the latest bundle version for NetSuite.
Additional Resources
How to check the latest Netsuite Bundle version
Enabling Credit Memos
1. Click Configuration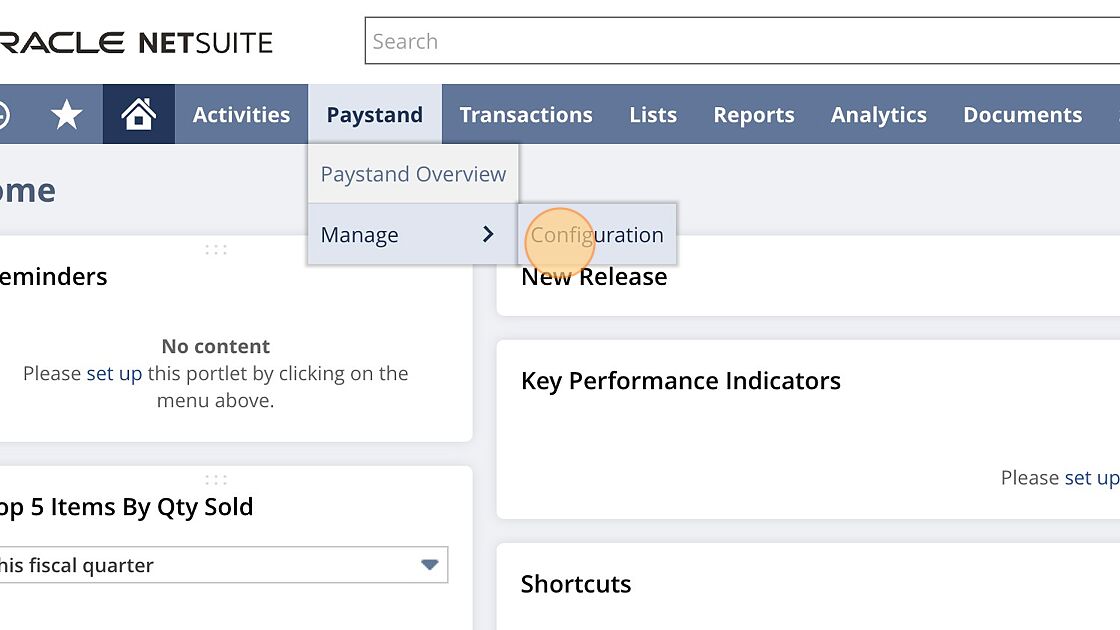 2. Click Edit on the subsidiary you want to add Credit Memos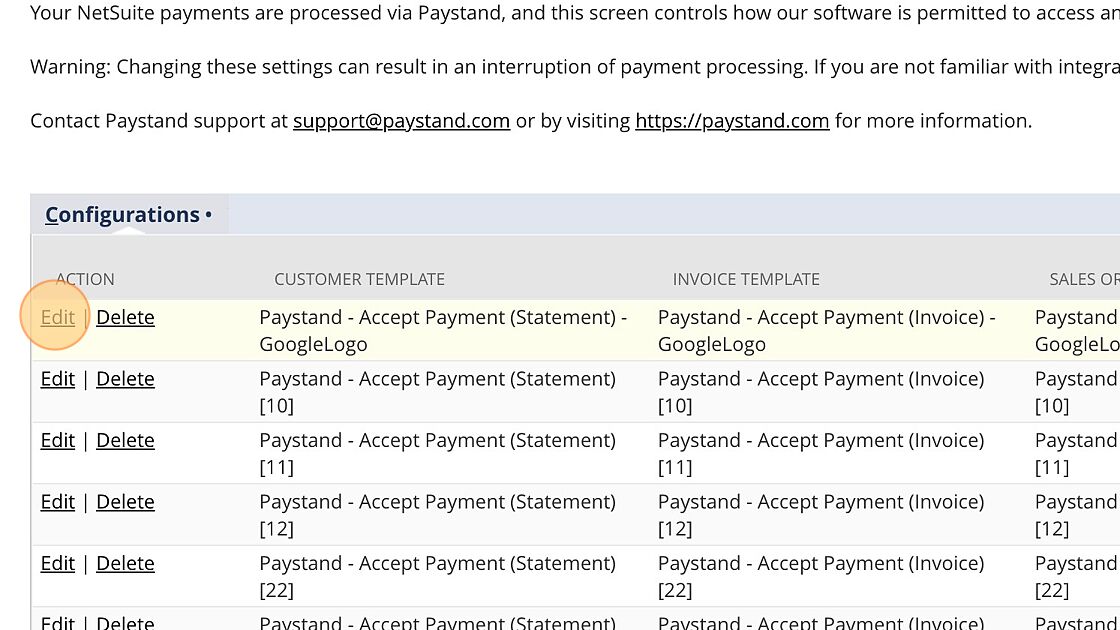 3. Click the checkbox Apply Credit Memos to enable it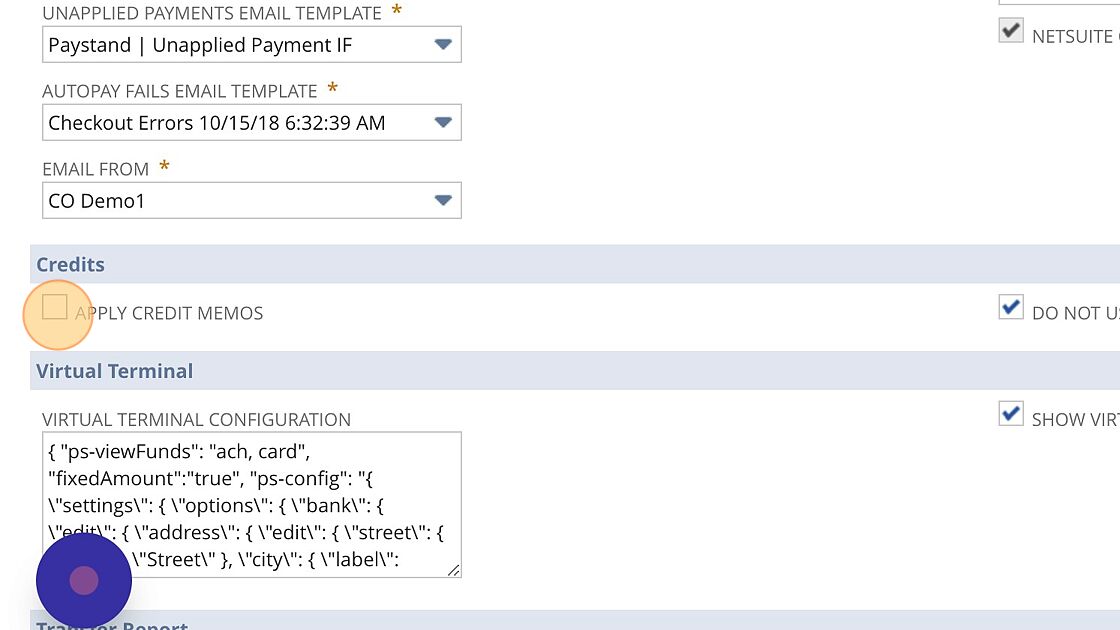 5. Click Save.