Autopay is an option in which invoices will be paid automatically on the autopay date field is set using your default credit card or bank account.
Autopay is an optional module of the PayStand bundle that you can purchase separately, if you are interested in using Paystand's Autopay capabilities, please reach out to your Customer Success Managers.
Autopay Flow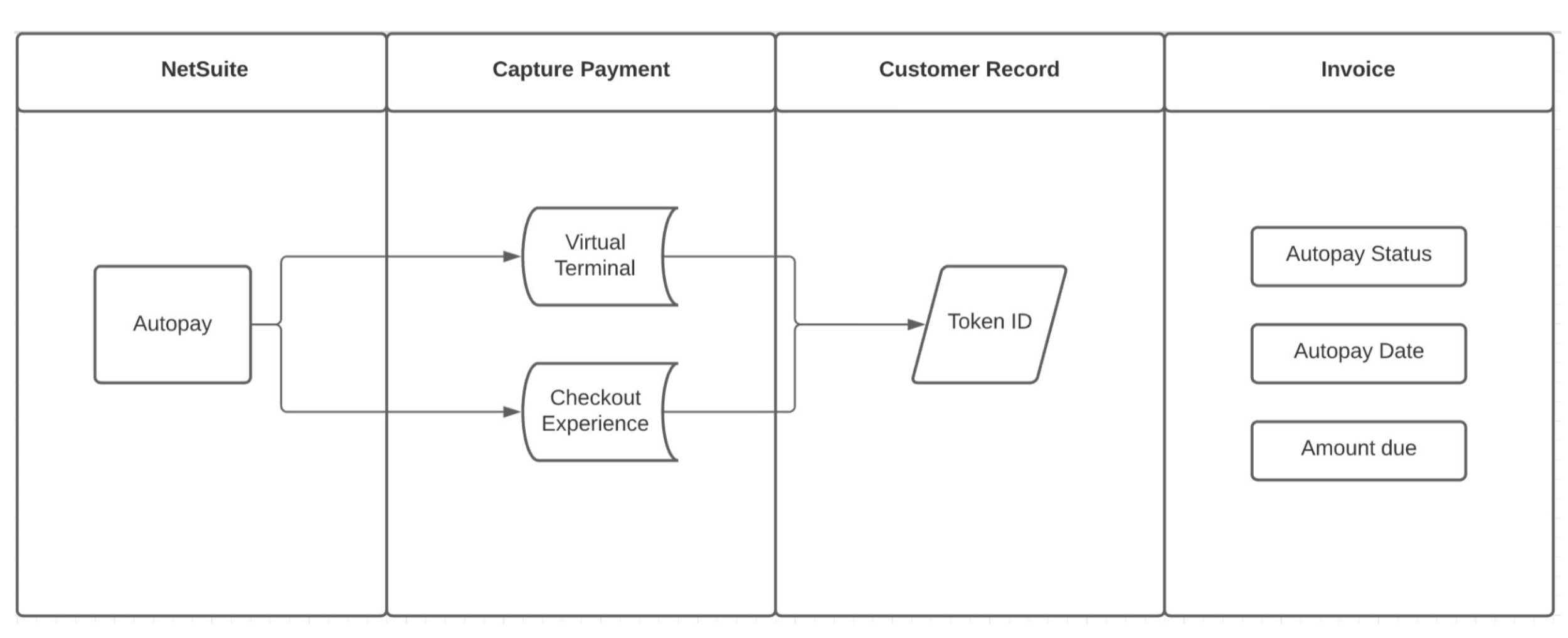 In order for Autopay to execute an Invoice, there are three requirements to trigger Autopay.

CUSTOMER RECORD
1. A payer needs to save a token for Autopay, as a Paystand partner, you can use the Virtual Terminal to capture your customer's payment method by clicking on the Capture Payment Token on the Customer Record in Netsuite.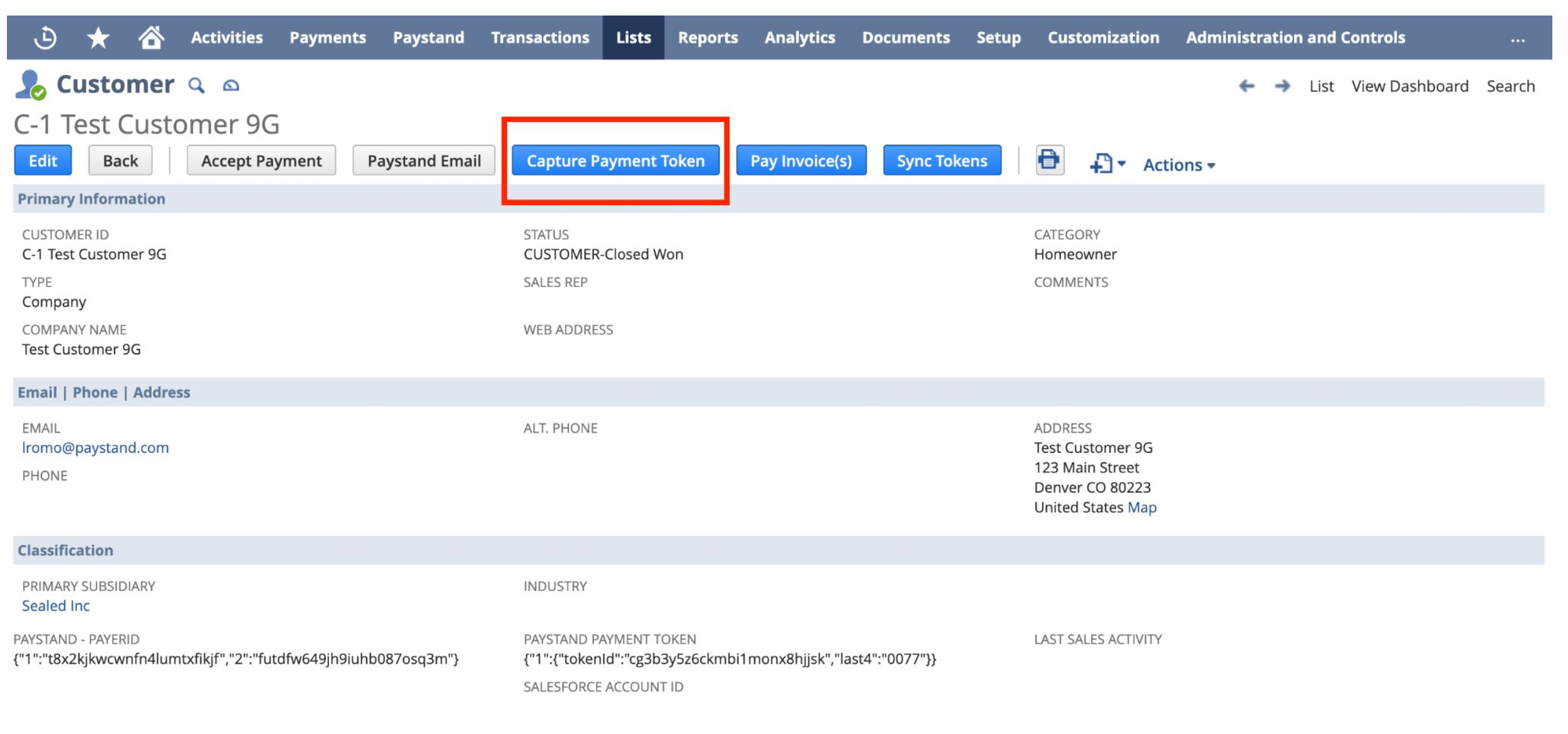 Alternatively, your payer can tokenized their payment method for autopay using the Checkout Experience by sending them an email using the Paystand - Tokenize Template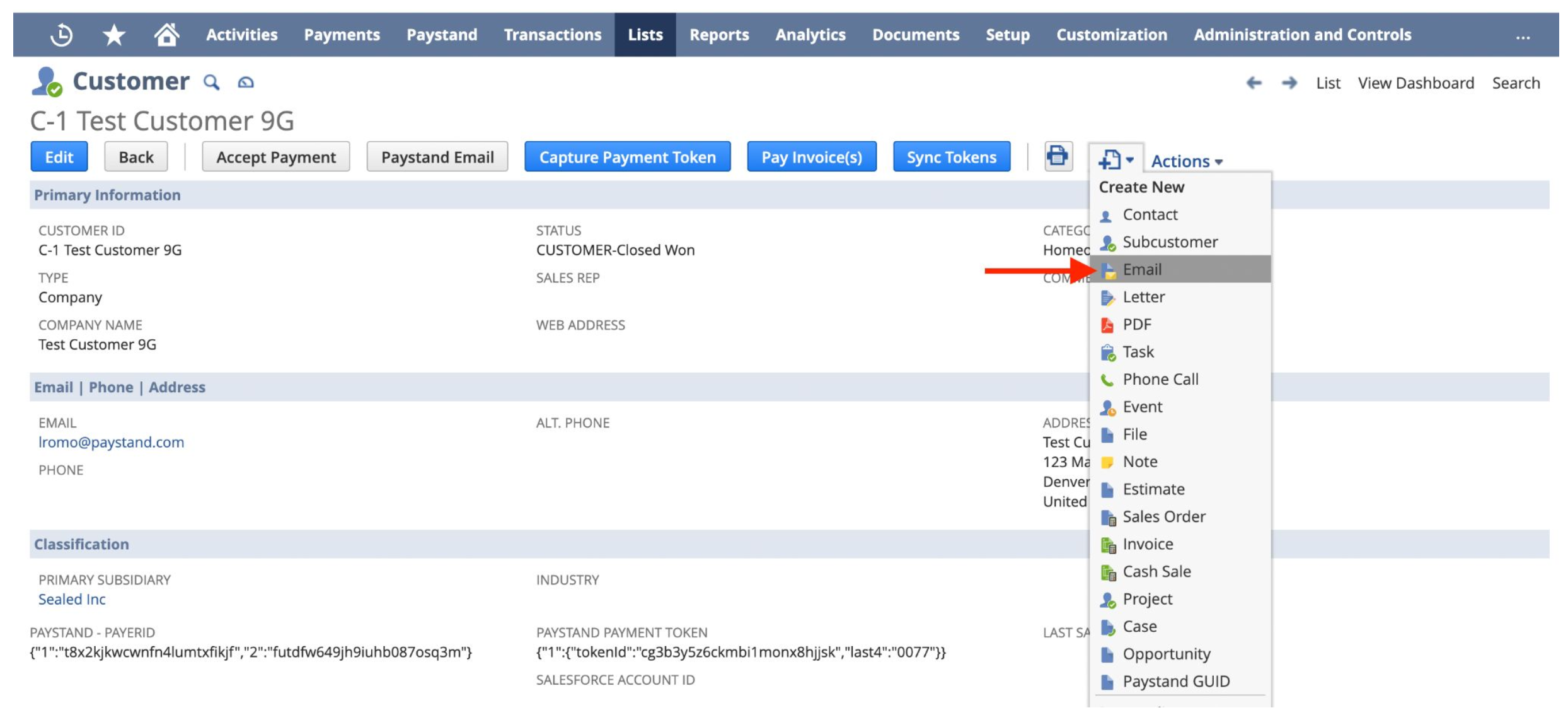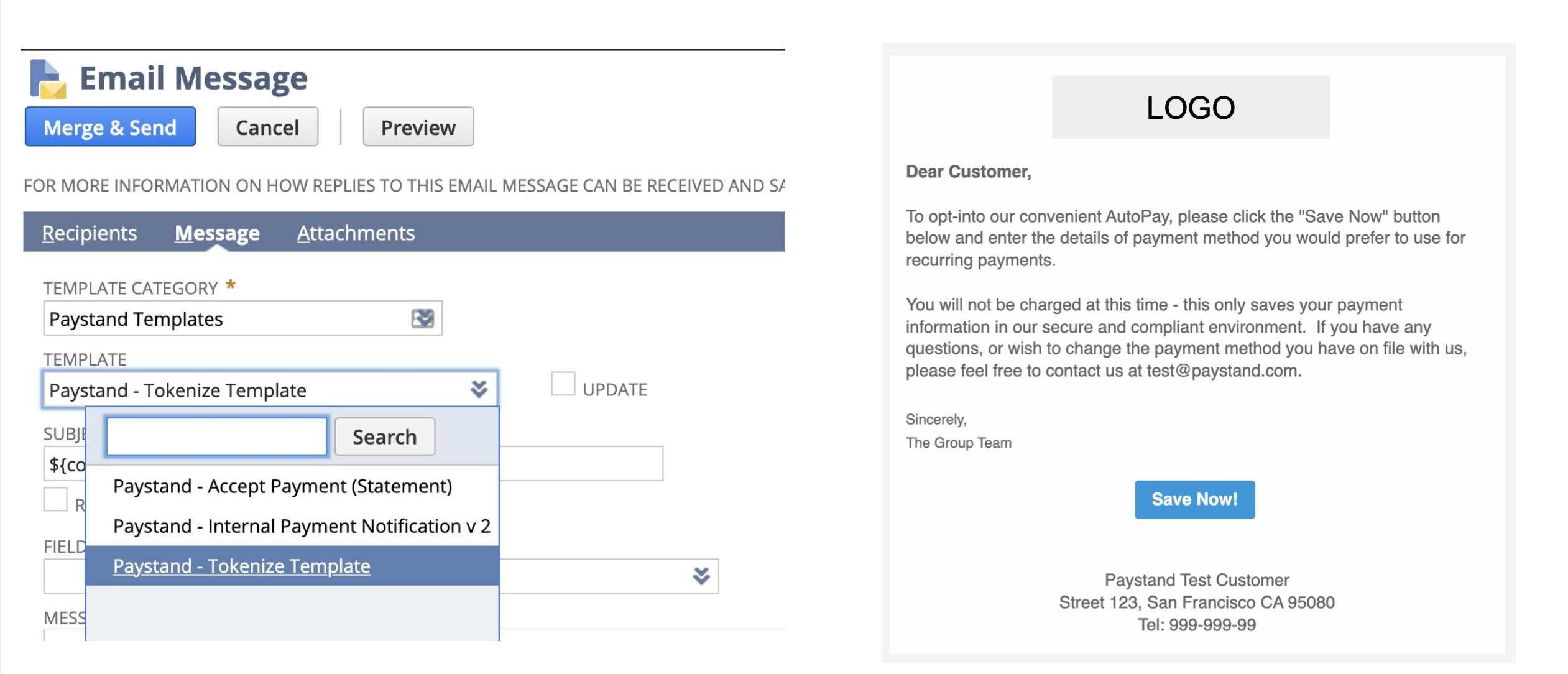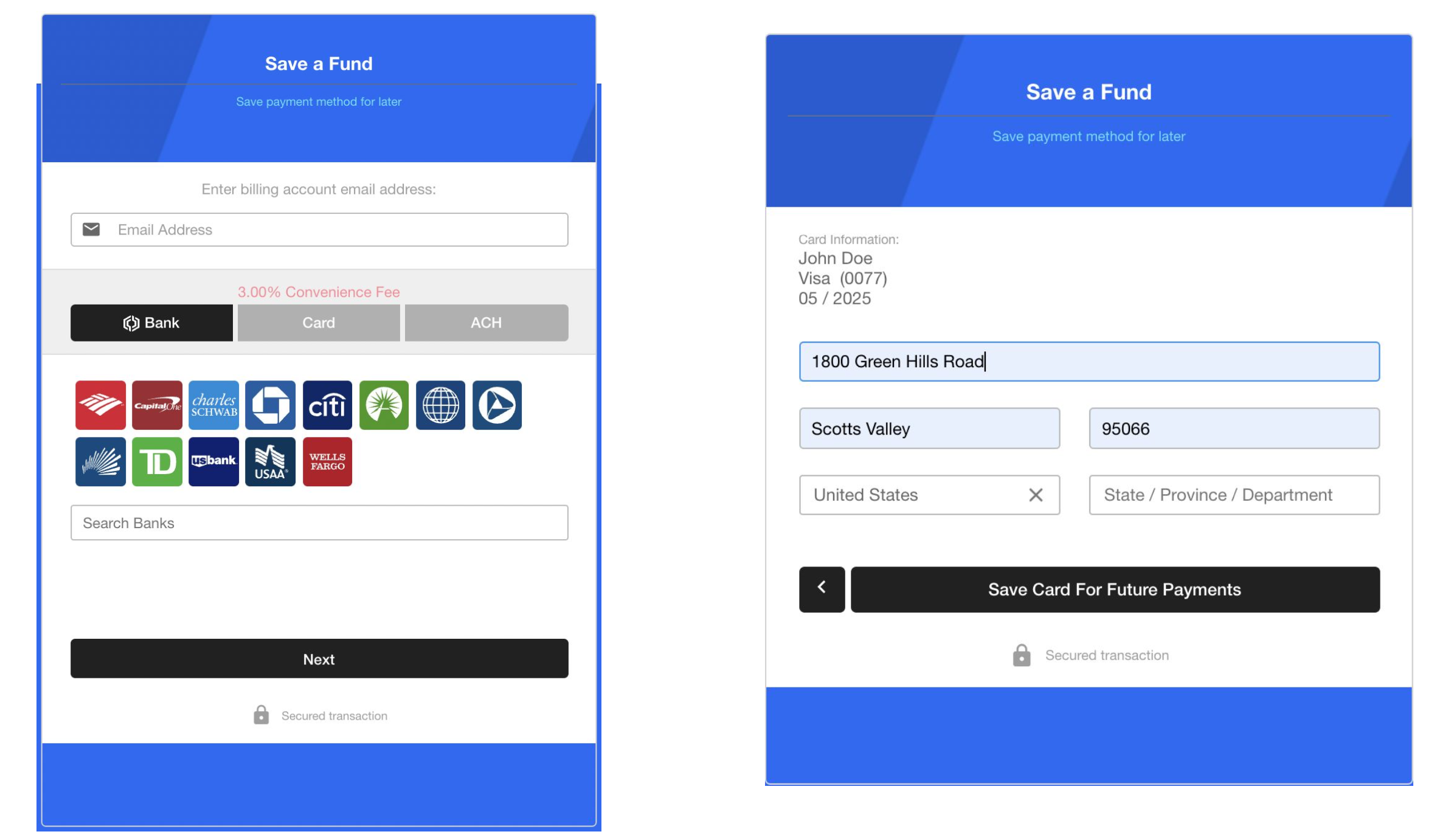 After a payer has tokenized their payment method for Autopay, you will see this reflected by having the Paystand Token field populated on the Customer Record in Netsuite.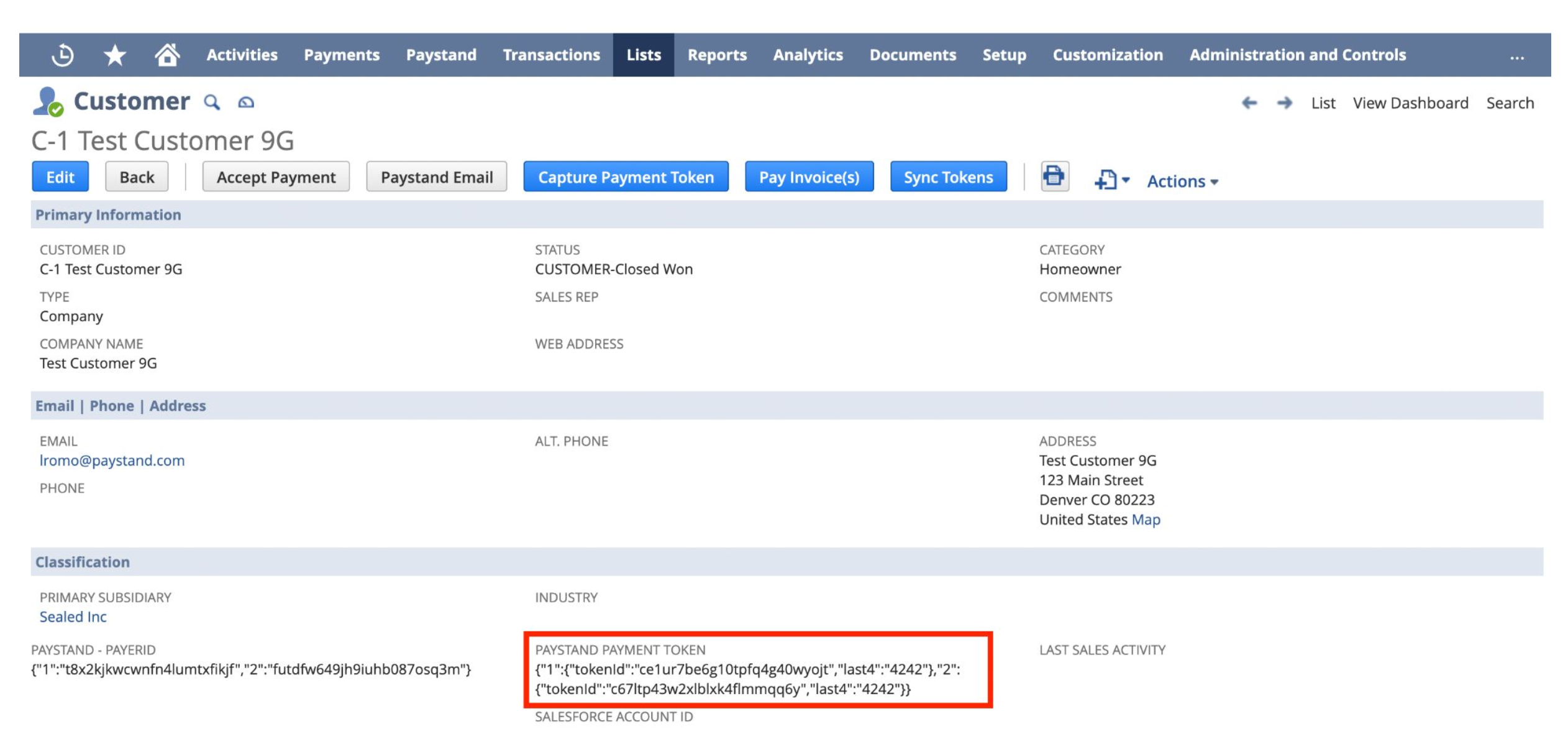 INVOICE
2. On an Invoice record, set the Autopay Status field to: Eligible How to set up an invoice to autopay eligible?
3. On an Invoice record, set the Autopay date to when you would like the Invoice to be automatically paid after a customer has tokenized their payment method for Autopay.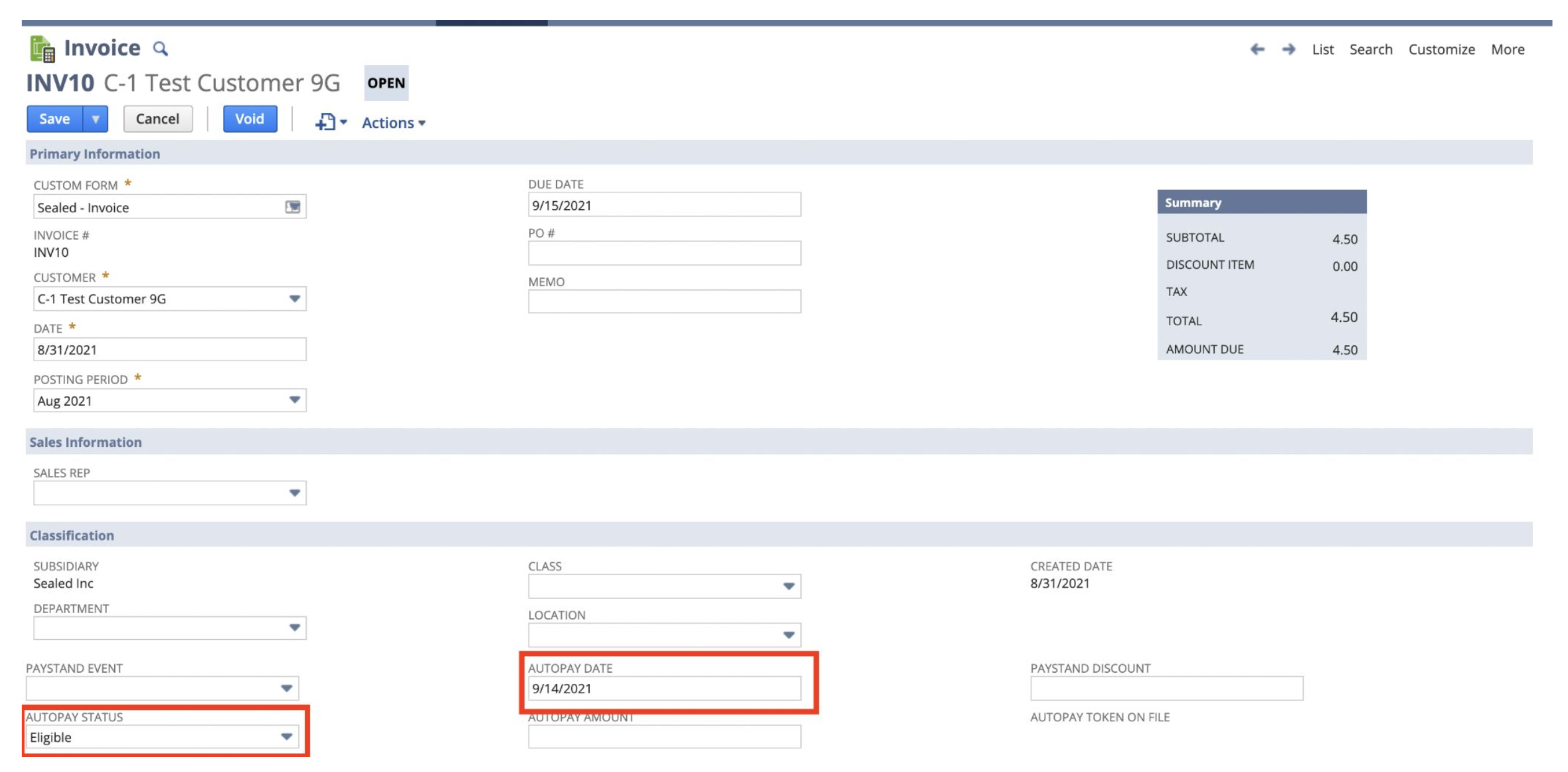 If all three requirements are present, the Paystand bundle will automatically collect payments for Customers that have tokenized the payment method for Autopay, and Invoices that present an Autopay Status set to 'Eligible' and have an Autopay Date set.
Notes:
The Autopay script is set by default to run every 15 minutes but that can be modified based on Netsuite's available script deployment schedules
If an invoice has the Autopay Status set to Eligible and the Autopay Date populated, but there is no tokenized payment method in the Customer Record or the Invoice is already Paid in Full, Autopay will not run for that invoice and any of the other invoices for that Customer set up for Autopay or the Invoice is Paid in Full.
When Autopay runs on any Invoice, the field Autopay Status will be updated to 'In Progress' and finally to 'Success'. If the Autopay Status is set by the script to 'Error', that means there was a problem with the Payment Method Tokenization used. Please review the System Information tab in the invoice to view the Autopay Response for more information.
Paystand will send a notification to our Partner of the Invoices that failed, however it is our Partner's responsibility to reach out to their payer about a faulty Payment Method token. Paystand recommends having the payer re-tokenize a new payment method through either of the two options mentioned above.