Unapplied payments are for receiving payments without specific Sales Orders (SO) or Invoice(s).
They are exclusively processed from within the customer record.
Process an unapplied payment
1. Access the customer record and select the Unapplied Payment option.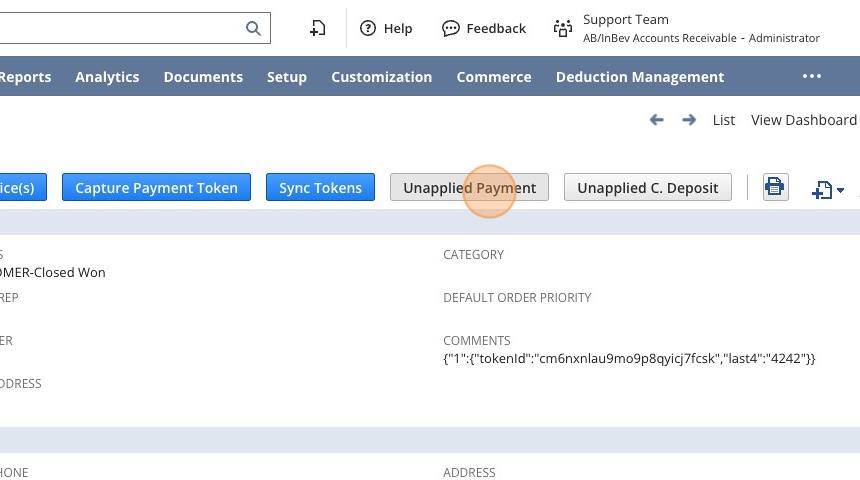 2. Choose the Subsidiary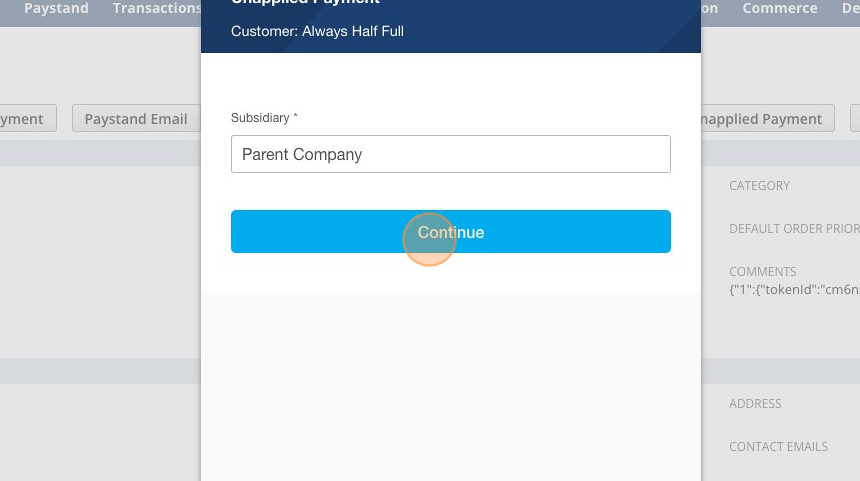 3. There are two options available: you can either process the payment on behalf of the payer by clicking Make a Payment.
Option two: Request the Payment through email to the payer.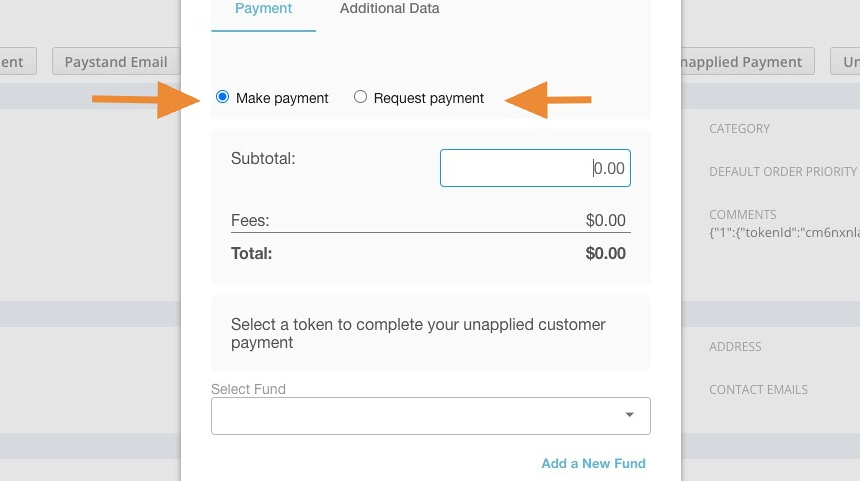 4. There are two options for the amount: you can set up a fixed amount in the Subtotal field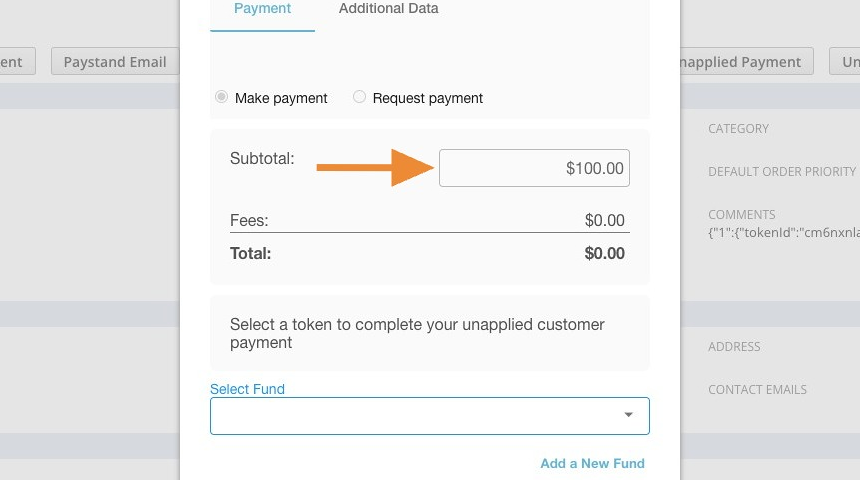 5. Option two: Allows for an editable amount, enabling the payer to choose the amount they want to pay.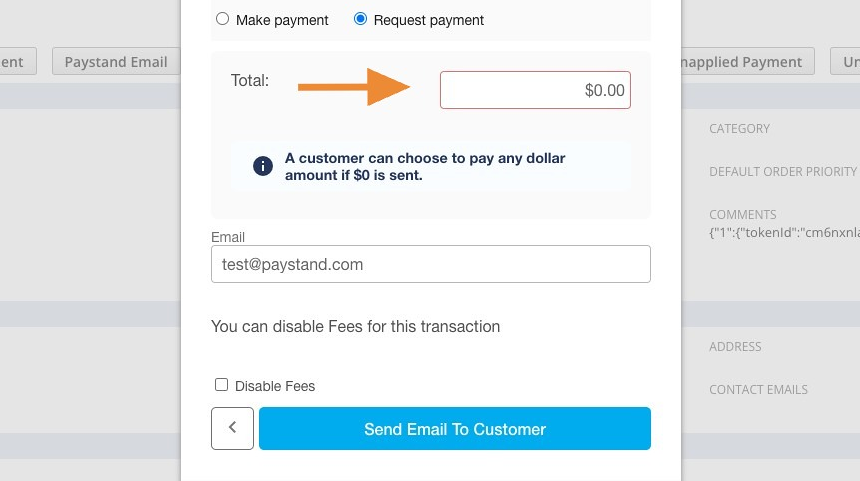 6. Choose the desired fund or add a new one for the transaction.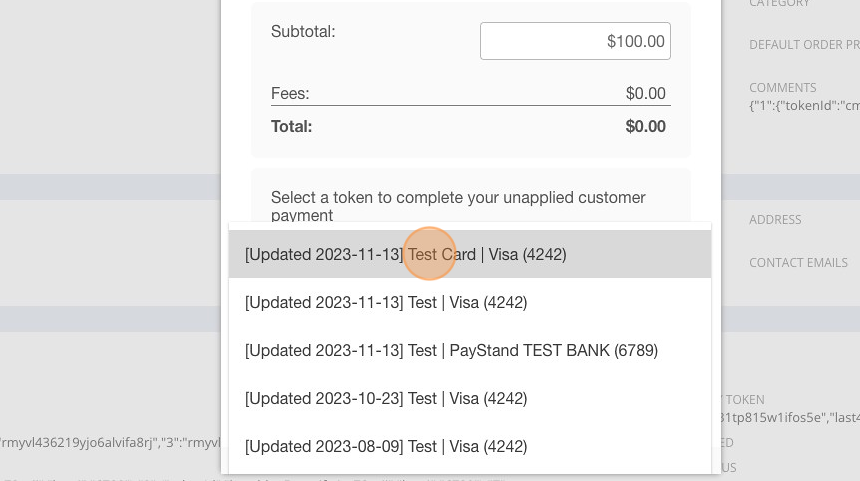 7. When processing unapplied payments, you can disable fees for the specific transaction. Once you've chosen the desired fund, the option to disable fees will appear as a checkbox. If you wish to disable fees, check the checkbox.
8. Click Continue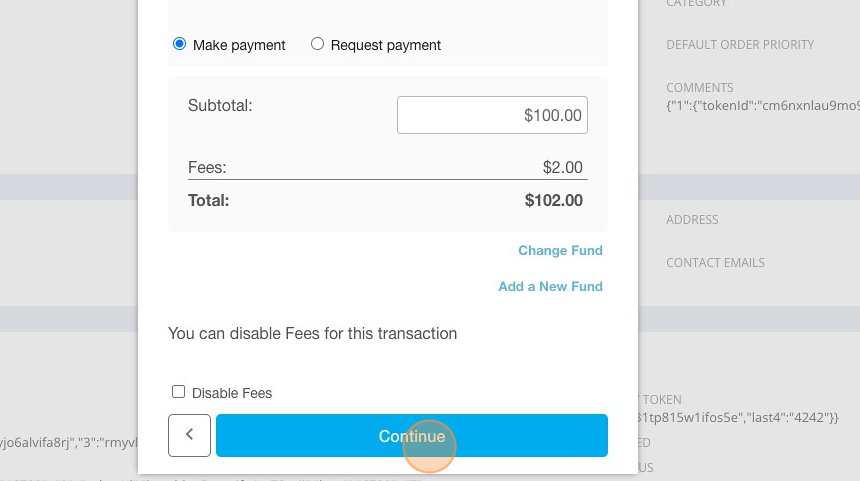 9. Click Pay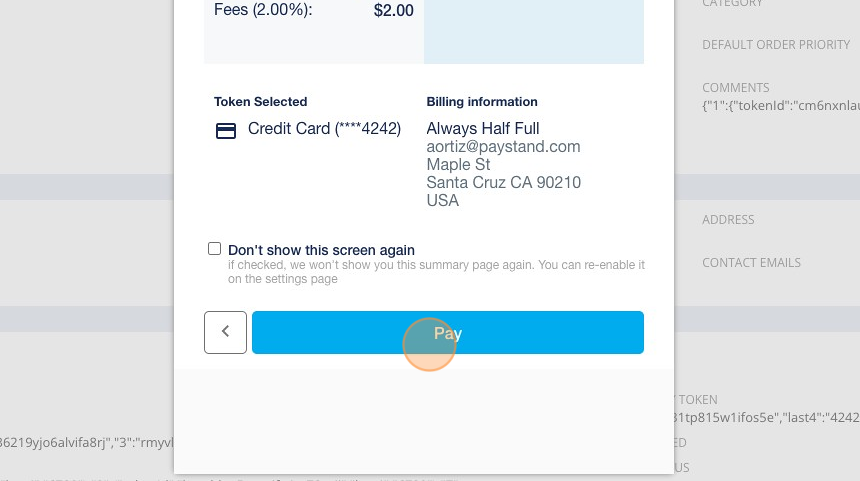 Review unapplied payments on a Customer Record
1. To review the unapplied payment, navigate to the Sales section.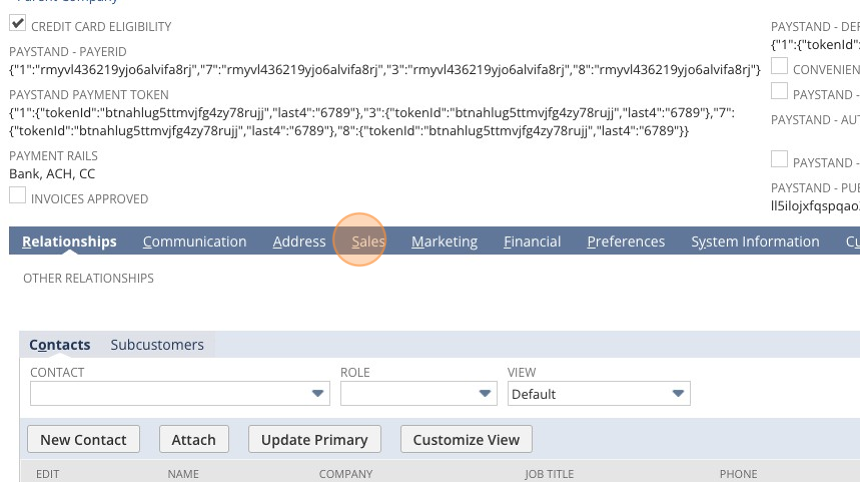 2. Click Transactions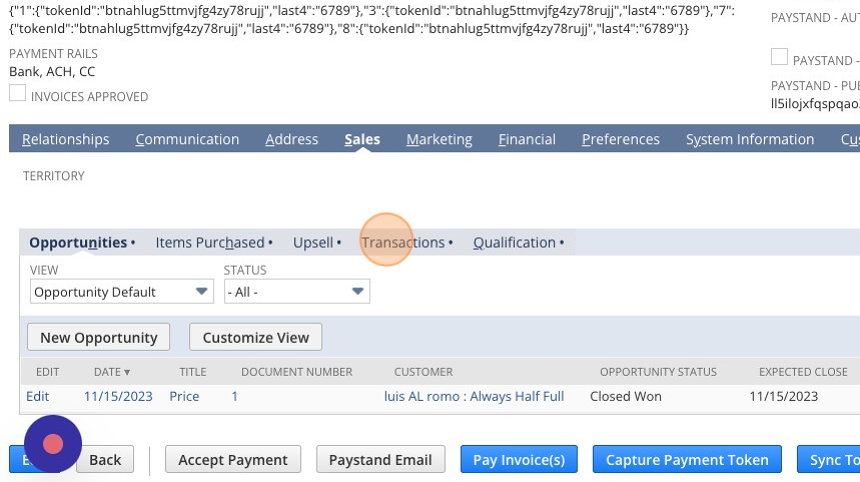 3. Click All on Type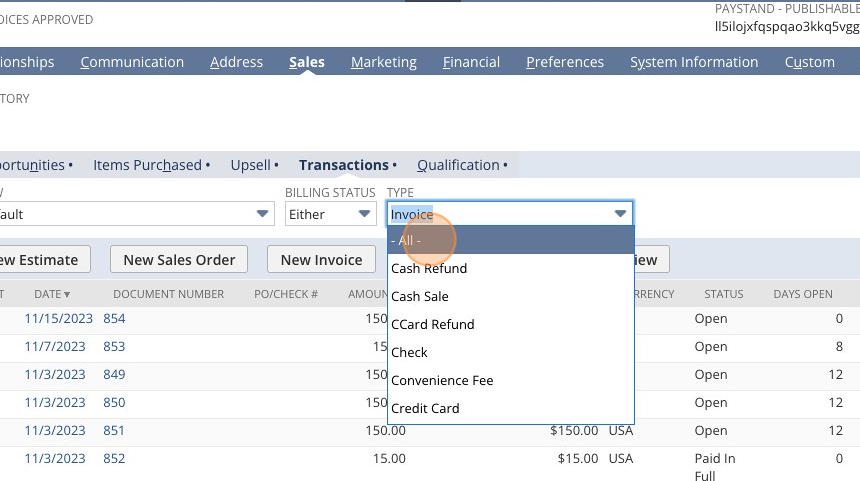 4. The payment record will be displayed in the list.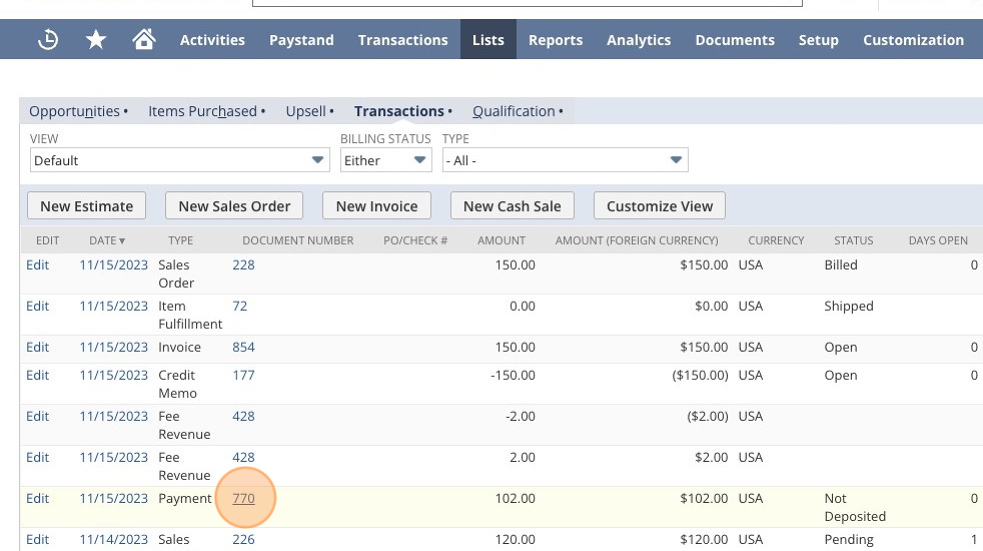 Disable Fees on Unapplied payments.
This section will guide you through disabling fees specifically for unapplied payments. Offering greater control over transaction costs.
To activate this feature, contact your designated Customer Success Manager (CSM). For any technical concerns related to this feature, please submit a request to our support team.
1. From the Customer Record, click the Unapplied Payment button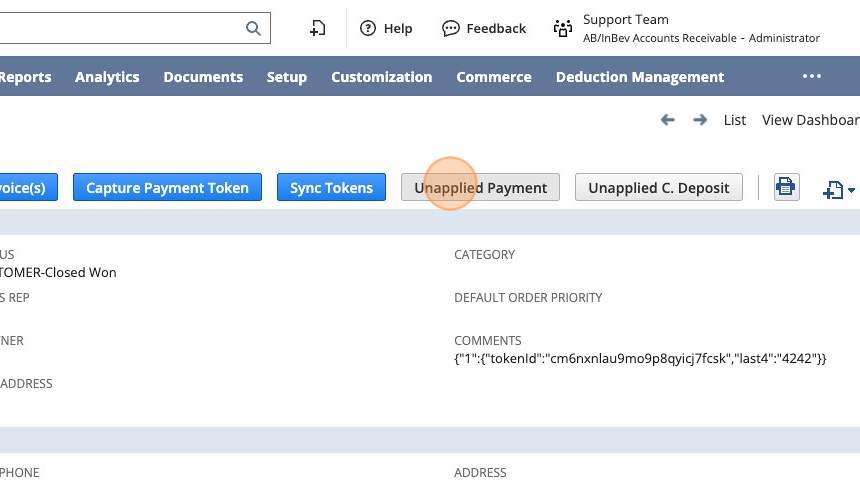 2. Enter the payment amount in the Subtotal field.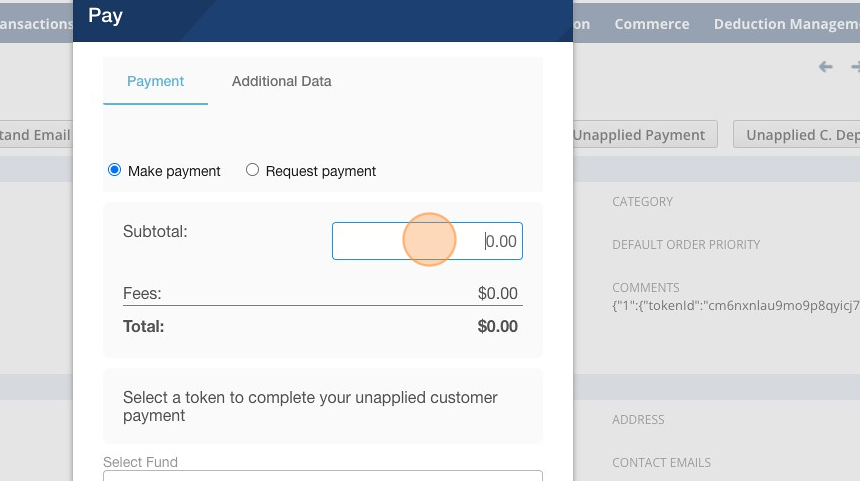 3. Choose the desired fund or add a new one for the transaction.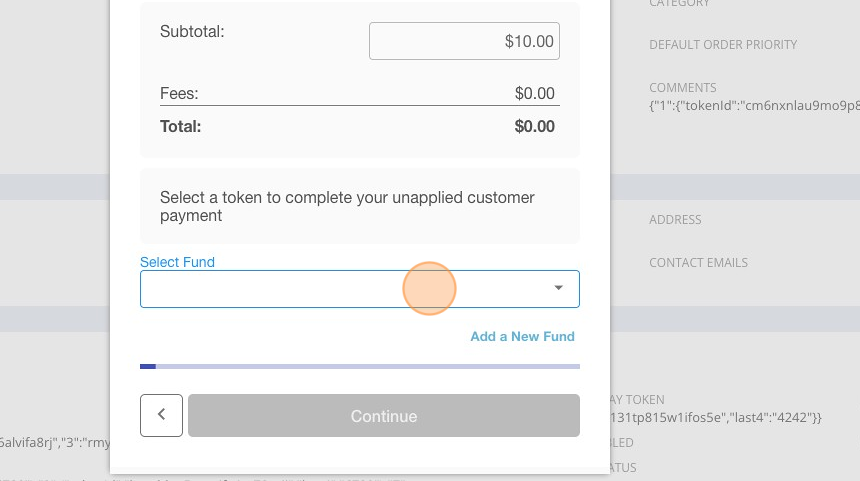 4. Select the Disable Fees checkbox to deactivate fees
5. Click Continue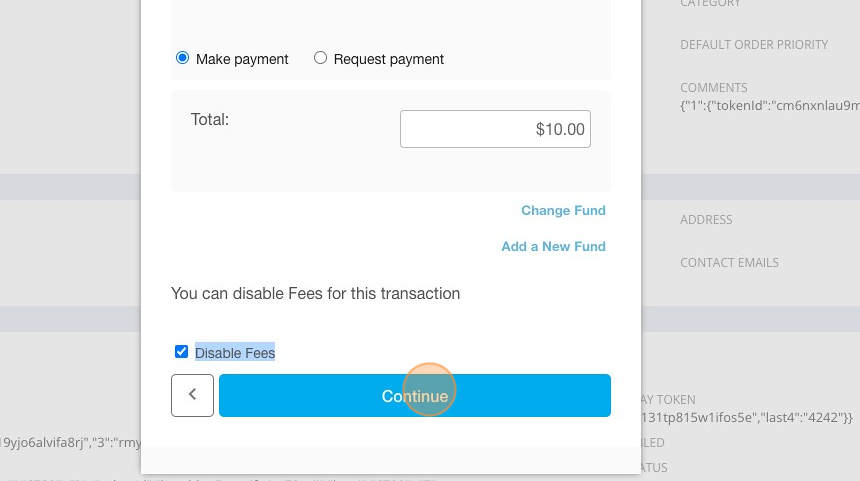 6. Select the Pay button to proceed with the payment