Follow these steps to process a payment.
How to process a payment
1. Enter the Amount of the payment.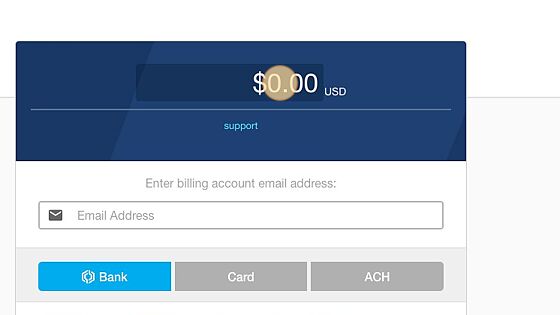 2. Enter your email address.
An email notification will be sent once the payment is successful.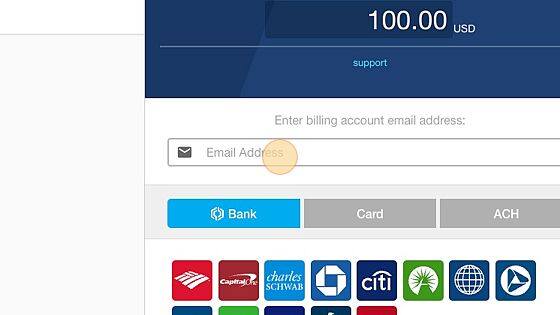 3. Select the payment method you prefer.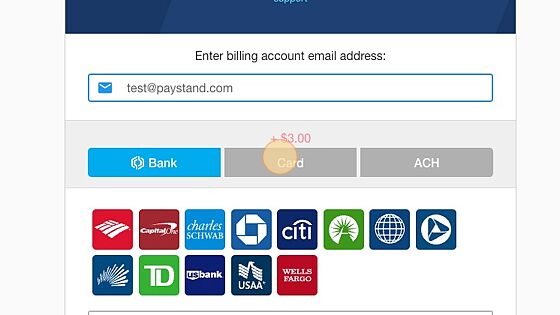 4. Enter the banking information requested.
The information will vary depending on the payment method selected.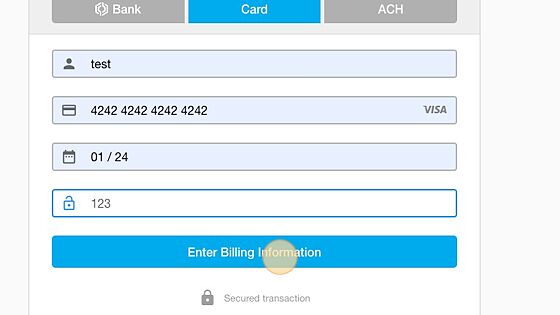 5. Enter the billing address and click Pay.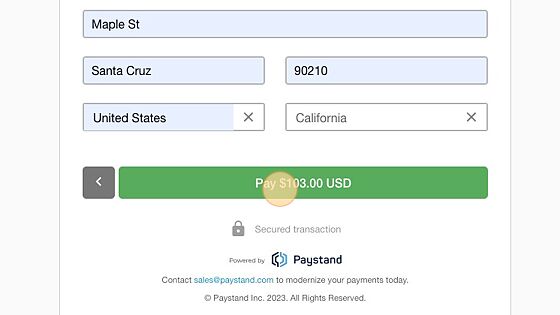 6. A confirmation message will pop up.