You can check the scheduled payment setup from the Paystand Dashboard. You can have multiple scheduled payments per payer.
Schedule Payment on the Payer level
You will be able to find the setup schedule payment by the payer.
1. Click Payers and select the Payer ID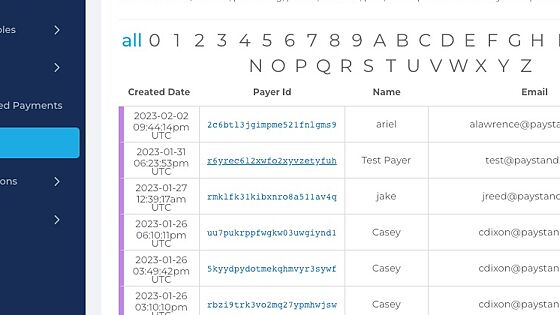 2. Scroll down to the Schedule Payments section.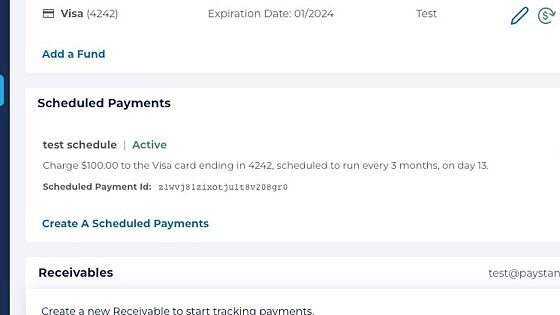 Schedule Payment on Account Level.
You will be able to find the setup scheduled payment for your Paystand account, including all payers and all scheduled payments set up on the account level.
1. Click Scheduled Payments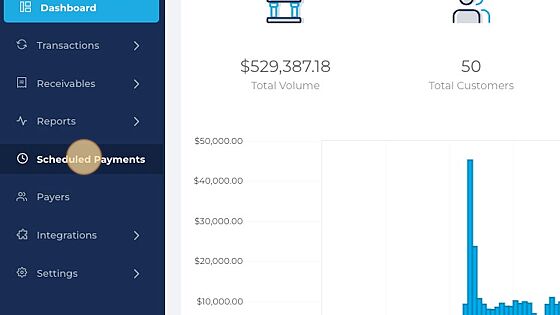 2. You will see the section where you will find all the Scheduled Payments setup for the account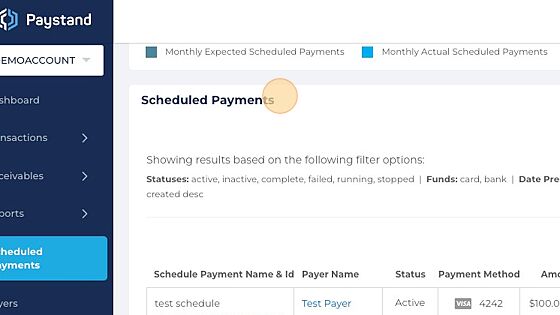 3. The section for Recently Created Scheduled Payments.
4. You will also find the section for Failed Scheduled Payments. In case you need to follow up with the payer in order to recollect the payment.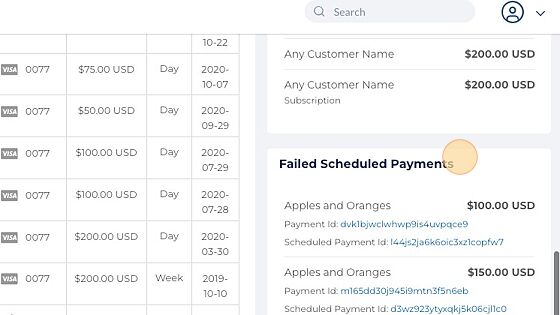 Additional Resources