When you add a payer to the Paystand Dashboard, you can add their Credit Cards or an ACH bank accounts in order to charge the them when the payment is due.
Adding Funding information to a Payer
1. Click Payers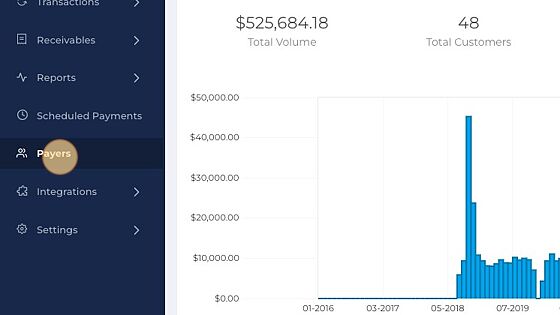 2. Select the Payer ID, that you like to add a fund.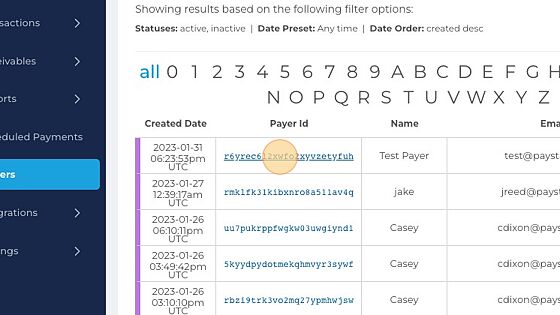 3. Click Add a Fund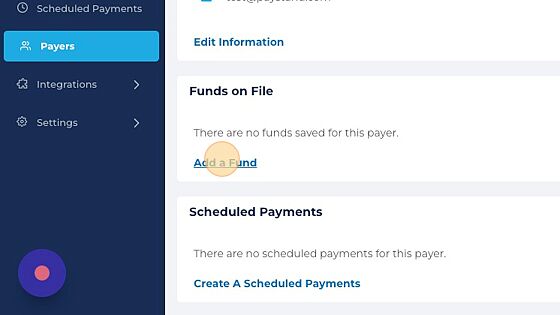 4. Select the payment method.
5. Enter the banking information and address.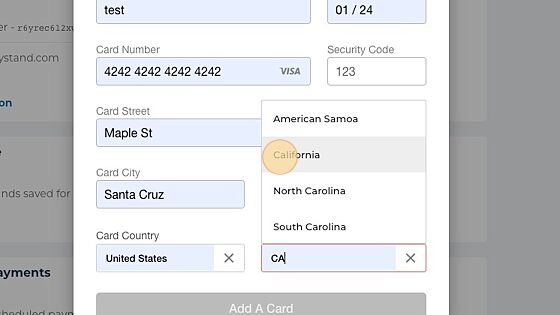 6. Click Add A Card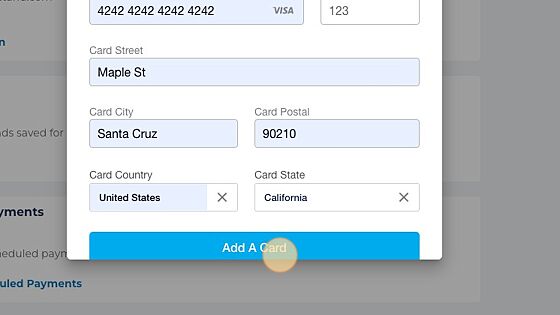 7. You will see a confirmation message.