SMART Lockbox is Paystand's solution to simplify paper-based payments and automate the accounts receivable records. We offer:
Increased security and fraud prevention

Real-time exception resolution/same-day decisioning

Streamlined process.
Once you sign up for SMART Lockbox, you receive a unique Mailstop Number to identify your company (or subsidiaries) and a mail address where your payers will send their checks. We collect the checks and scan all the documents received at your Lockbox address twice a day. After 4 business days, we deposit the funds into your account.
You can keep track of the status of the checks by logging into your Paystand dashboard.
This is what the process looks like: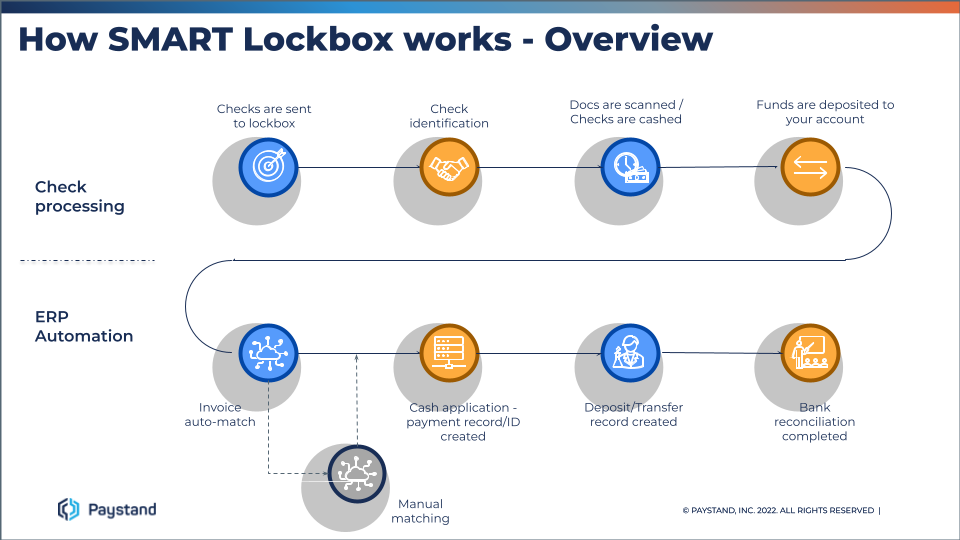 Clearing times for checks are 4 business days.