In the Help Desk Center, you will be able to raise a ticket to the Support team for any request or issue that might arise.
Support Hours
Support Operating Hours: Monday through Friday from

9:00 am - 5:00 pm EST

Help Center Access: 24 hours, 7 days per week
Submit a Support Request
1. Navigate to the Help Desk Center
2. Click Submit a request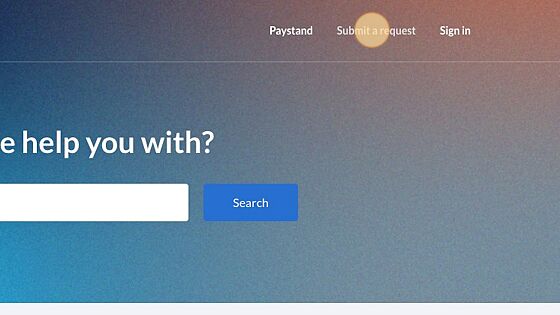 3 . Type your Email Address.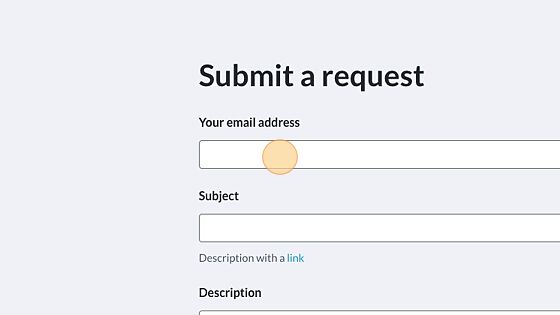 4. Enter the Subject
The Subject can be simple and describes the request or issue with just a word or a phrase.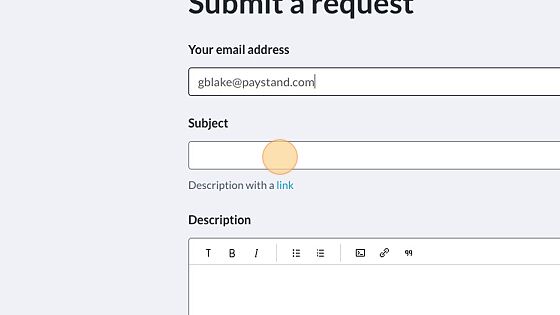 5. Enter the Description of the issue or request.
Please describe the request or issue that you're experiencing. Our team needs as much information as you can share. Some of the information that should be included in the description:
Description of the issue.
Date and time.
Sharing the URL of the Billing Portal or Virtual Terminal.
Transaction ID (Invoice, Sales Order, Payment ID)
Payment method. (ACH, Credit Card, Bank-to-Bank, Check)
The subsidiary, if applicable.
Screenshots.
6. Click the Category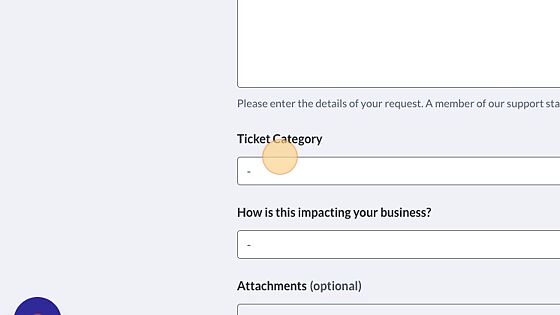 7. Select the Category from the drop-down menu
Select the category of the issue or request, if the category is not listed in the drop-down, you can select Not Listed.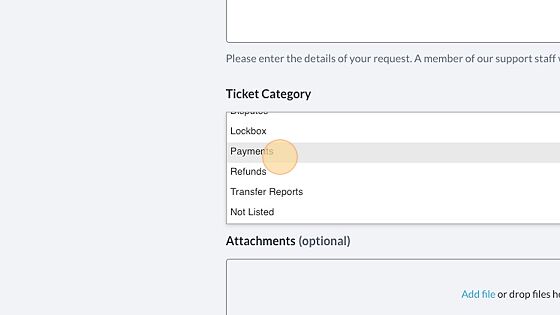 7. Select from the drop-down menu How this is impacting your business?
This will help us determine and evaluate the potential effects of an interruption to your business operations to have a correct priority for a resolution.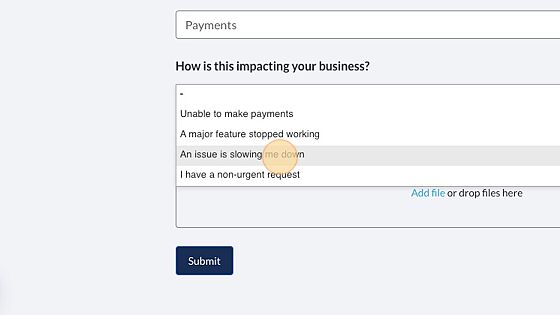 8. Click Add file
You can attach files or screenshots to help us better understand the request or issue.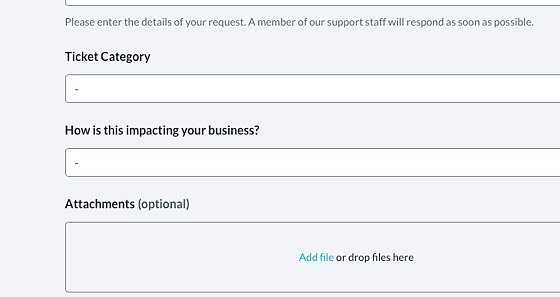 9. Click Submit.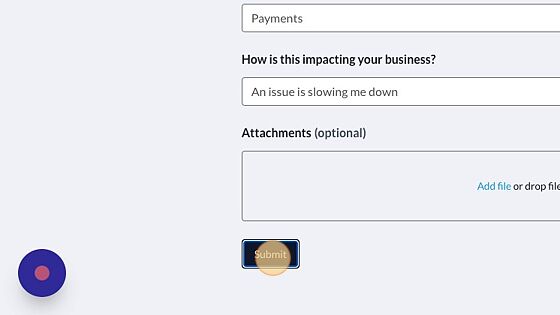 The request will be sent and reviewed by the Support team, and we will get back to you with a resolution for your request.